It would be nonsensical to not begin this week's column with Serena Williams' pregnancy announcement. It wasn't simply that the most incredible tennis player of all-time is having a baby with her partner, Alexis Ohanian;  nor did she announce any sort of retirement. But Williams won the Australian Open while she was five weeks pregnant. One tweet that suggested she should be awarded the Doubles trophy as well. Given the long, sad history of race driven hatred that the Williams Sisters have faced, It comes as no surprise that she was hit with a wave of misogynoir, with other tennis world people expressing hate and racism. That doesn't stop her from being the Queen she is.
Last week, the New England Patriots visited the White House and met with Trump. An invitation to winning professional and amateur sports teams is customary and usually warrants enthusiasm from players and team staff. A New York Times tweet comparing this visit to the 'Pats visit in 2015 with President Obama, went viral. It did not look favorably on Trump. Meanwhile, sports journalists were sharing full lists of players who skipped the event altogether. Among them, Tom Brady, of whom Trump has said "is a great friend of mine".
Here's the full list of players who skipped the Patriots' White House ceremony. pic.twitter.com/jAxI8KqLh4

— Doug Kyed (@DougKyed) April 19, 2017
Becca Longo has made herstory by becoming the first female football player to be drafted to a Division II or higher team on a full scholarship. The 18 year-old kicker from Chandler, Arizona has been offered a full ride at Adams State University. Offensive Coordinator of the Division II school in Alamosa, Colorado offered her a scholarship based on her incredible accuracy. "It's hard to find good kickers," he said.
The Female Coaching Network has been excellent in their coverage of former University of Minnesota-Duluth hockey coach Shannon Miller's case against UMD for sexual discrimination. Miller and two other former coaches Jennifer Banford (softball ) and Annette Wiles (basketball) have filed a suit against the school due to violations of Title IX. Miller claims to have suffered homophobic abuse and misogynist slurs while she was head coach of the women's hockey program. She will going to court to prove that women's hockey, players and staff at UMD were disrespected on a systemic level (financially and socially). Miller is the most successful women's hockey coach in NCAA history b while a former male colleague allegedly said: "f***ing women suck all the money out of the athletic department – what a waste of money".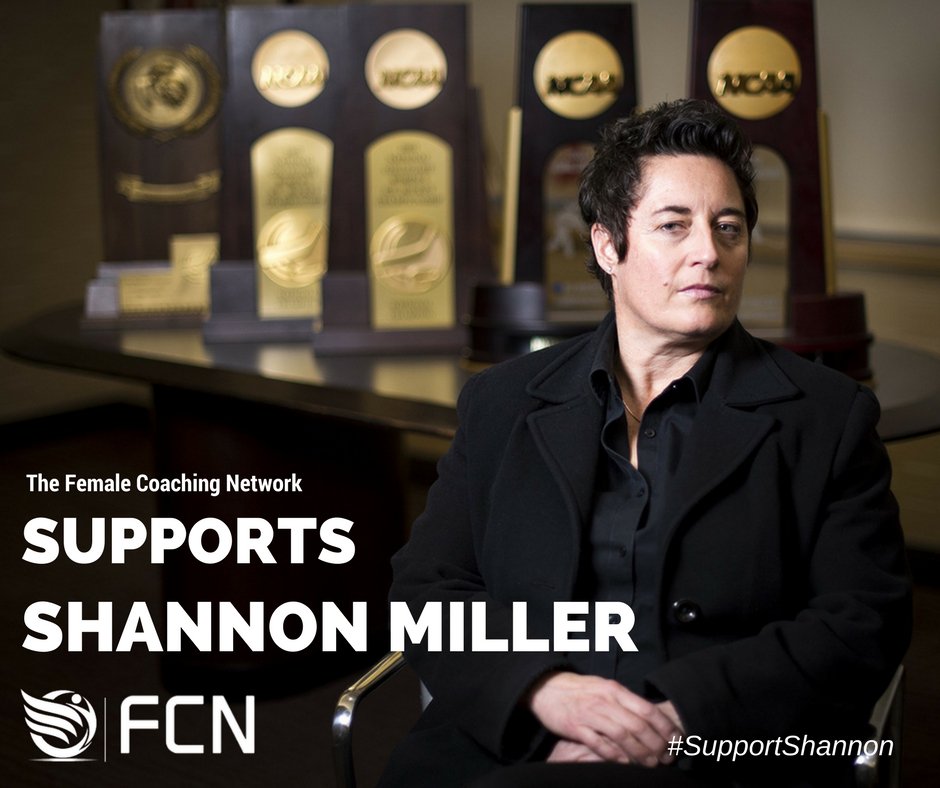 Old is Gold: 50 years after being the first woman to run the Boston Marathon, Kathrine Switzer ran it again. the 70 year-old Switzer, who wore bib number 261, was harassed that day in 1967 when she attempted to run the race. The race director tried to rip off her bib, fellow runners verbally abused and pushed her on the course. She would be considered a champion of women's equality in sport in the USA. To honor her courage and determination, bib number 261 has been officially retired from the Boston Marathon.