The summer has almost passed and former San Francisco 49ers Quarterback Colin Kaepernick remains unsigned. This comes as no surprise to those of us who understand that while being committed to the game, the athlete-activist started and has continued important conversations around anti-Blackness and violence in marginalized communities while also mentoring and empowering youth. His grace, commitment to community and strength makes white decision makers uncomfortable. His silent protests and powerful consistency are what some NFL owners and bigoted fans can't accept. Kap is in the best shape of his life and even his former coach, Chip Kelly, went on record to blast rumors that Kap is not fully-committed to football, not in shape or  a locker room distraction.
There is no doubt that Kap has fueled a movement that is inspiring student-athletes and pro-athletes to speak up, and stand strong against all forms of hatred. Michael Bennett of the Seattle Seahawks and the Oakland Raider's Marshawn Lynch are not standing for the national anthem. Think Progress reported that Bennett will continue to protest for the entire season– and has the support of his team. There are a few ignorant folks such as former USA hockey team captain Jeremy Roenick who peddle weak theories in the form of garbage hot takes but their flaming racism is the only thing that comes through.
Now this is a man I want on my team! Too bad bad we have to sit around and watch disrespectful athletes sit on coolers!! Disgraceful! 👎👎 pic.twitter.com/W8pCsncPQV

— Jeremy Roenick (@Jeremy_Roenick) August 14, 2017
It has been a particularly busy week for pro athletes condemning the words of the 45th President of the USA. This past weekend, white supremacists held a violent and terrifying demonstration in Charlottesville, Virgina that resulted in the tragic death of a counter protester and injured many others. In a bizarre series of comments during a presser, Donald Trump, went on to condemn violence "on both sides."  Because the KKK and US-based Nazi regimes are the same as those who are trying to battle against racism, Antisemitism, homophobia, and xenophobia. Yeah, no. Following the nonsensical comment of the Commander-in-Chief (aka KKK sympathizer) several prominent athletes took to Twitter to express their dismay, and use their privilege and platforms to call out this blatant bigotry.
To defend white supremacists and then slang his shitty ass grape juice pretty much sums the man up

— Steve Nash (@SteveNash) August 15, 2017
On one hand you had the Nazis who were violent & on the other the allied soldiers were very violent. So it's a draw. Many sides you see.

— Brandon McCarthy (@BMcCarthy32) August 15, 2017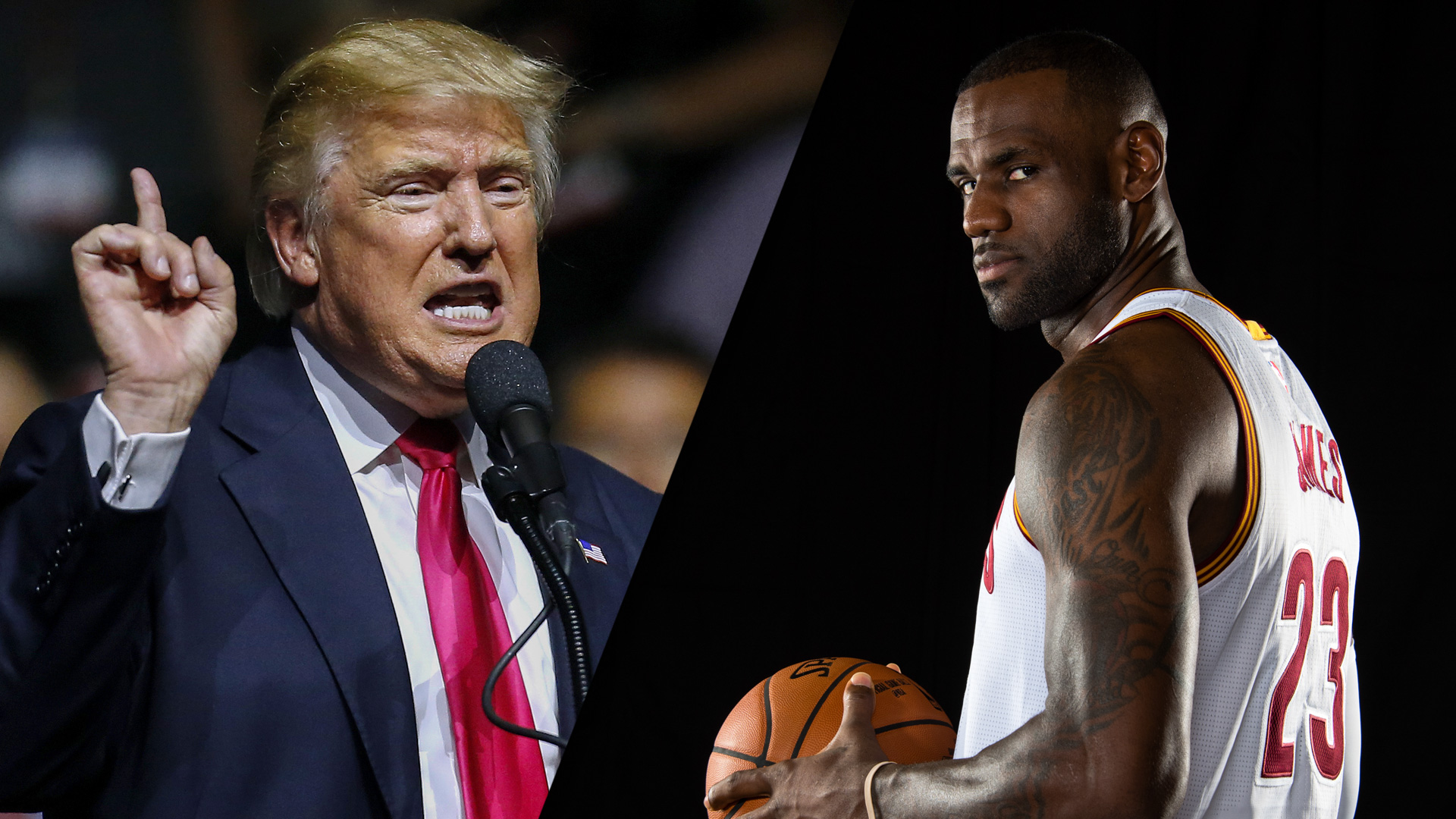 Bart Scott, NFL analyst and former pro player, believes that the events in Charlottesville will only propel more actions from athletes. Lebron James spoke during and event for his charity in Akron, Ohio. His words were harrowing and important. He, like Kap, are encouraging more folks to speak up and speak loud.
LeBron's full comments on Charlottesville: pic.twitter.com/FJJCT8rkiN

— Dave McMenamin (@mcten) August 16, 2017
There are leaders and then there are those who stand on the sidelines. Black women have always fought at the front lines against injustice. WNBA superstars Brittney Griner (Pheonix Mercury) and Layshia Clarendon (Atlanta Dream) have written a powerful Op-Ed published at NBC News about their fury at the anti-Trans Bill SB3 passed in the state of Texas. Griner and Clarendon say the Bill discriminates against trans folks and allows for an atmosphere of bullying and targeted harassment. Griner and Clarendon, both who are not trans but identify as part of the gay community, are adamant that this legislation will also negatively impact the lives and opportunities of transgender athletes. "Texas is risking the safety and well-being of its transgender residents with this harmful legislation," they wrote. "Furthermore, as we saw in North Carolina, discrimination could cause the state to lose out on future opportunities for big-ticket events, which harms every person and every business in the state." Their eloquent letter asked for people to speak out to make change and protect transgender folks in a era where being in the margins is becoming increasingly difficult. Thankfully their advocacy paid off and SB3 is now officially dead.
Lets go!!!!! 👏🏾✊🏾🙏🏾 Shout out to all the people who stood up and fought. #Txlege #SB3 #YallMeansAll https://t.co/ijvwIfperB

— Layshia Clarendon (@Layshiac) August 16, 2017
In some good news, the San Fransicso 49ers have hired Katie Sowers as an assistant coach. Sowers was a coaching intern during the off-season and will remain with the 49ers and be helping receivers coach Mike LaFleur. She is the second woman to be hired in the NFL as a full time coach with a professional team. REPRESENTATION MATTERS.
We all need some joy so I leave you with a fantastic piece from Jays Nation writer Stacey May Fowles on animals and baseball. This lovely story gives us a look at some furry little pitch invaders, pet-focused activities and how animals are intersecting with the Major Leagues.